Global Overview
Climate change has emerged as one of the biggest challenges of our time. As the global community grapples with the escalating effect of climate change, the concept of achieving net zero emissions has reached unprecedent heights. With climate change posing the biggest existential threat to the world, every country has set their Net-zero targets. The battle for net zero by 2023 is on. Despite progress in recent years, there is still much work to be done.
Countries across globe are making substantial efforts focused on implementing robust strategies and initiatives that align with the agenda to achieve net zero targets.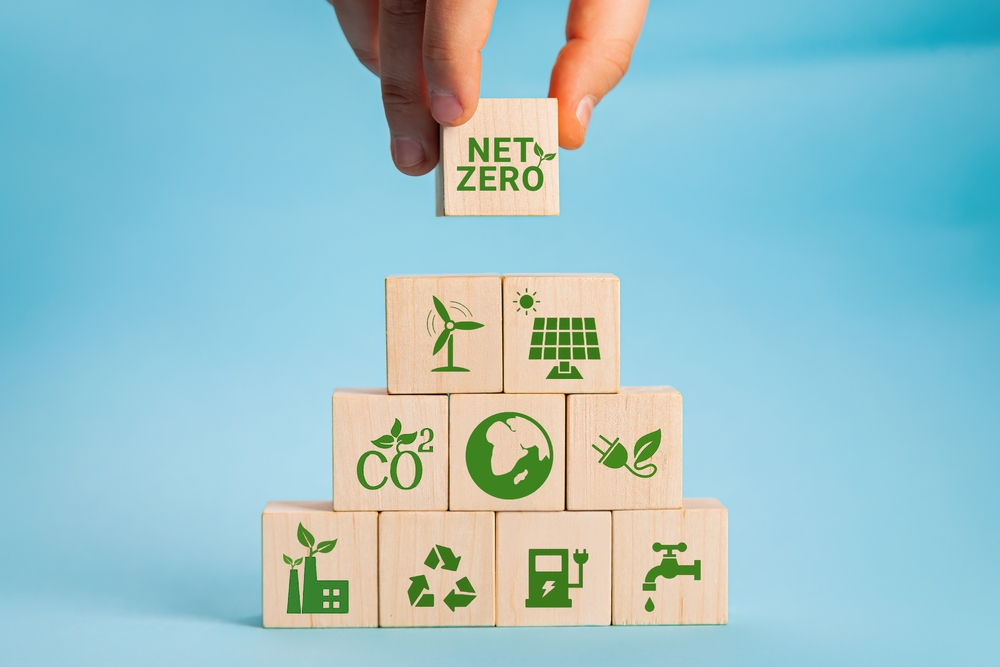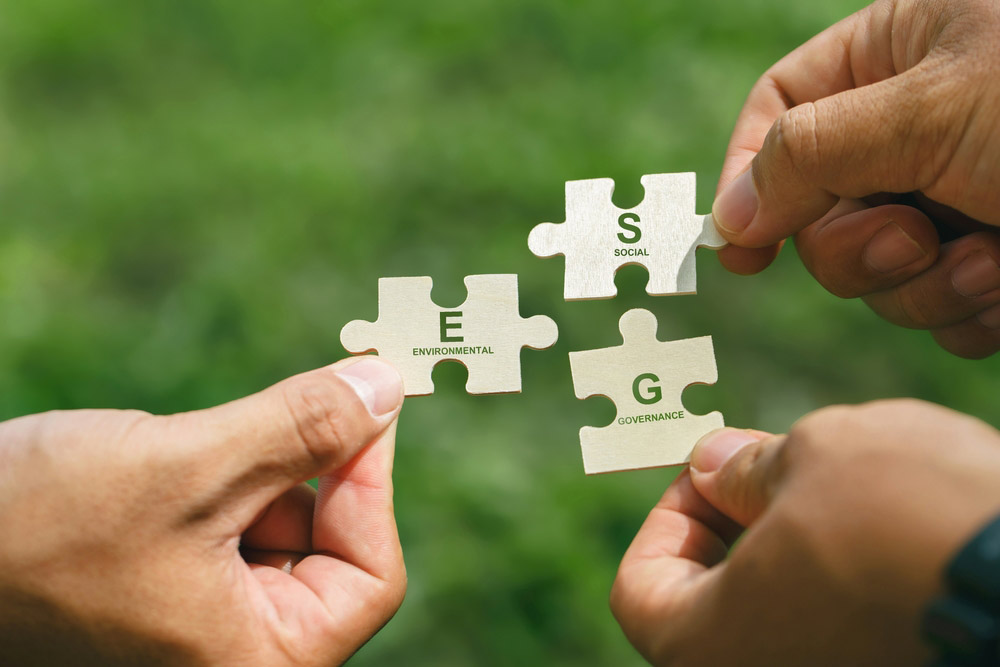 The Paris Agreement aims to achieve net zero balance in the second half of this century and seeks accelerated action from governments across the globe to meet this goal.
India, being one of the world's largest and fastest-growing economies, aims to achieve Net-zero by 2070 and has defined a long-term strategy for low carbon development. It is working to accelerate sustainable growth, promote digital economy, implement energy transition and climate action. It seeks to achieve macro-economic growth while focusing on micro-economic inclusive welfare development.
The Business Statement – ESG reporting, standards, and regulatory framework
The road to achieving Net Zero affects all facets of society, posing a unifying challenge for government, communities, and businesses alike.
Talking about India, it is mandatory for the country's top 1,000 listed companies to produce a business responsibility and sustainability report as part of their more traditional annual financial report. Organizations are already adopting international standards and frameworks such as those for integrated reporting, complying with those standards produced by the Global Reporting Initiative or the Sustainability Accounting Standards Board, and their alignment to the UN's Sustainable Development Goals.
Amid rising social inequalities, an unprecedented health crisis, mounting economic pressures, global climate crisis, Environment, Social and Governance (ESG) has emerged as an important facet in decision making among corporate stakeholders where management, regulators, board, and others are using ESG as the lens for the decision making.
ESG and Net Zero Summit 2023
The Global Sustainability Alliance (GSA) is one of the premium properties of ET Edge. It is the largest platform of global changemakers, individuals and organizations who have championed sustainability. There are number of initiatives in different formats like roundtables, webinars, events, leadership dialogues; under the umbrella of GSA distributed across the year.
The upcoming 3rd edition of the ESG and Net Zero is one of the country's premier dedicated conferences, that provides a common platform for the industry and other stakeholders to come together to discuss the key challenges, learn from the best practices adopted across globe with focus on compliance, regulatory guidelines, and the latest innovations in sustainability.
It focusses on assisting businesses towards more environment friendly practices by tracking and reducing emissions. The summit will convene leaders from government, business, international organizations, and civil society along with a diverse group of experts and innovators to initiate, accelerate and scale-up entrepreneurial solutions to tackle climate change and advance sustainable development.
What can you expect?
Corporate Strategies
Learn about Corporate strategies for finding and building organisation's route to Net Zero
High level countries dialog
High level countries dialog on ESG's and Net Zero.
B2G dialogues & meetings
B2G dialogues and virtual meetings to identify potential areas of cooperation and working together between countries.
Better planet & Net zero emissions
Pledge session highlighting the top businesses and conglomerates and their commitment for a better planet and Net zero emissions.
Spotlight sessions
Spotlight sessions facilitating dialogues amongst government agencies for benchmarking and exchanging best practices and ideas.
Why be a part of
The ESG and Net Zero summit?
Net zero goals & ESG requirements
Net zero goals & ESG requirements
Your organization is working towards net zero goals and need to understand what ESG requirements will be in coming years and what companies need to prepare for
expand your business footprint
expand your business footprint
Your products and services strive to make the planet a better place to live – Meet likeminded potential organizations and individuals to expand your business footprint.
Responsible implementation of the SDGs
Responsible implementation of the SDGs
You and your organization are responsible for implementing the SDGs in varied capacities.
Sustainability
You want to understand and learn what impact Sustainability can have on your business
climate change
Uncover trends, learn unique perspectives, and engage in discussions on climate change
Meet decision makers
You will meet CEO's/founders/Chief sustainability heads/ESG leaders and more decision makers
Key Topics of Discussion

Climate-aware investing and carbon controls
Green finance – Green bonds and equity

Decarbonization and Low carbon technologies

Climate change and carbon credits

Power Disrupted: Pathways for decarbonizing energy and resources

Green washing
Special Guest
Atul Bagai
Country Head - India, United Nations Environment Program
Advisory Board
Geetanjali Kirloskar
Chairperson and Managing Director, Kirloskar Systems Limited
Jagan Shah
Senior Fellow, Artha Global Distinguished Fellow, InfraVision Foundation
Madhav Pai
Chief Executive Officer, WRI
Satya Tripathi
Secretary General, Global Alliance for Sustainable Planet
Sougat Chatterjee
Managing Director, Abhay Ventures
Speakers
Abanti Sankaranarayanan
Chief Group Public Affairs Officer, Mahindra Group
Ajeya Bandyopadhyay
South Asia Lead, Climate Change, International Finance Corporation
Akhil Mehrortra
Managing Director and CEO, Pipeline Infrastructure Limited
Anumita Roychowdhury
Executive Director, Center for Science and Environment
Chittaranjan Meher
Principal, IBM Sustainability Software Business Unit, India/South Asia, IBM
Gaurav Pundir
Deputy Secretary, Department of Commerce, G20 Cell, Government of India
Kartikeya Anand
Director & OSD, Ministry of Skill Training, Government of Andhra Pradesh
Mili Majumder
Managing Director, GBCI India & Senior Vice President, US Green Building Council
Purushottam Kaushik
Head, Centre for Fourth Industrial Revolution, India
Rohit Sood
Principal Technical Leader - Sustainability Software, IBM Technology Sales, India/South Asia, IBM
S Ramana Reddy
VC & Managing Director, NREDCAP (New & Renewable Energy Development Corporation of Andhra Pradesh Ltd.)
Sachin Chaturvedi
Director General, Research and Information Systems for Developing Countries
Sachin Gupta
APAC Sales Leader, IBM ENVIZI Sustainability Software
Sameer Unhale
State Joint Commissioner, Government of Maharashtra
Smita Nair Jain
Global Chief Administrative Officer, and Sustainability Head, Sagility
Sanjay Mukherjee
Metropolitan Commissioner, Mumbai Metropolitan Region Development Authority
Shreerupa Mitra
Deputy Managing Director, US India Business Council
Sumnesh Joshi
Deputy Director General, Department of Telecommunication, Government of India
Vibhuti Garg
Director, South Asia, Institute for Energy Economics and Financial Analysis (IEEFA)
Erik af Hällström
Consul General in Mumbai
Education Partner

Insightful Partner

Conceptualized & Executed By